Testimonials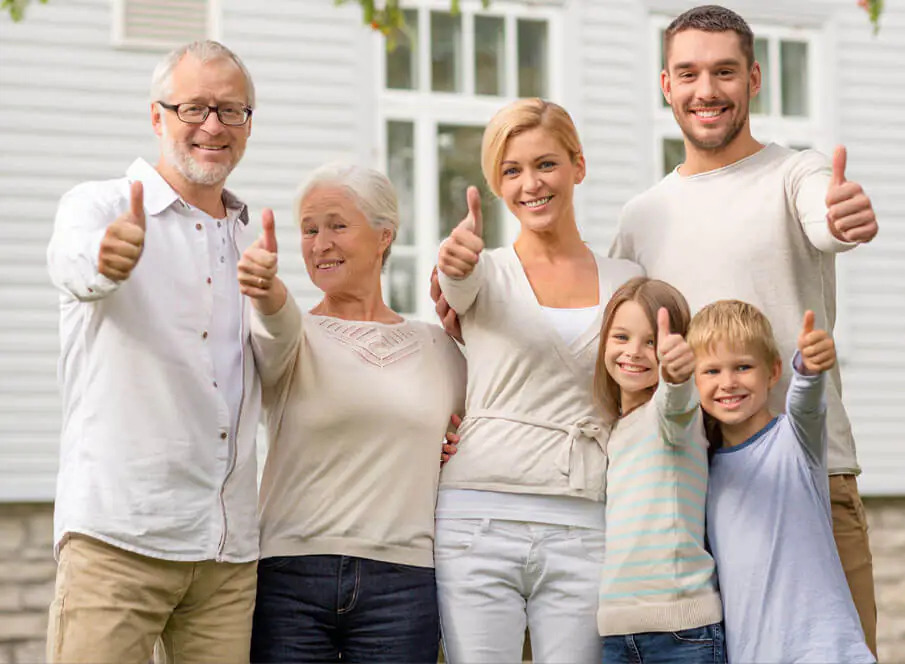 Julia was absolutely amazing. Every question, every thought, she was able to answer or get me the answers. She really made me feel like I was a friend and not just a client! I would be happy to do business with her again.
Crystal O., Groveland, MA
I started working with Apex in February this year to sell our Single-family condo in East Boston, after having a disappointing experience with another agency. I interviewed Vinnie Cassaza, the owner of the company, along with Julia Bonavita. I had also been interviewing several other agencies at the time, but decided to work with Apex for several reasons.First of all, I appreciated their style of communication. Julia and Vinnie listened to what my wife and I had to say, and they seemed to really care about our experience – our past experience with similar agencies, and what we were looking for out of our next experience. They had a respectful and empathetic approach to discussing their expectations for the property and the right marketing strategy for it. They had a reassuring way that gave us confidence in their experience, and I appreciated the level of honesty they exhibited. I, personally, appreciate straight-talk. Vinnie and Julia gave a direct and honest assessment that was not also condescending. This was a refreshing change from our previous experience. People skills matter – and sometimes, the lack of those skills can ruin a great business relationship. In that regard, we ended up being very satisfied with Apex.The other reason we chose Apex was the quality and professionalism of their work. We felt Apex demonstrated familiarity with the market in the area we were trying to sell in, and that they had the experience needed to sell our property. They made the process easy, and were very patient and responsive to our questions as sellers, going over comps and the reasoning behind their marketing strategy with us. We never felt pressured at any point in the process, and always felt like Julia and Vinnie were working in our best interests. The listing content, photo and video quality were far-and-away much better than what we've previously experienced. Even working with the main office operators was a pleasant experience, as they were very responsive and professional throughout each interaction.Ultimately, we are happy we chose Apex. Julia was always there to help us, and got us through a very challenging sale. It felt like the whole team had our backs throughout the process. It was a pleasure working with them, and I'd highly recommend their services again.
Will Z., East Boston, MA
Thank you ALL so much for your help with buying our home. Lori, you made the process simple and easy to understand for us, and we appreciated your patience and expertise. Your insight was extremely valuable to us, and I don't think we could have done this without you.
Mohamed & Ouafaa, A., Templeton, MA
When we decided to sell our home in Shirley, we didn't know who to turn to. After researching agents in hopes we'd find the right one, we came across The Apex Realty Group. The team at Apex Realty Group were great from start to finish. They really uphold their positive reviews, reputation and did not disappoint. We didn't think it was possible to connect so well with people while selling our home. Vinnie and Lori treated us like family during this time and not just another client. Everyone's situation is unique and they truly get that. Their patience, knowledge and kindness made all the difference while guiding us the through the process. They are not only experienced in the industry, but they provide exceptional customer service. We are so grateful to have had them with us each step of the way. No need to look any further when it comes to your real estate buying and selling needs! We highly recommend Apex Realty Group!
Lisa G., Shirley, MA
We recently sold our house with Julia Bonavita of Apex Realty, we could not express how lucky we feel to have worked with her. She was truly amazing and helped us through every step of the process, going far above and beyond! She was always available when we had any questions and her diligence and work ethic is second to none. She knew exactly how to market our home to reach a buyer that our house would be right for and helped us navigate through several unforeseen things that came up along the way. We sold our house and are happily settled in our dream home and I know that we would not be here if not for Julia and Apex Realty. I highly recommend them to anyone!
Leah S., Amesbury, MA
I want to thank the awesome team at Apex Realty Group for helping us with the process of buying a home. They were amazing and have definitely earned our respect. I highly recommend this realty group. They work very hard and deliver results quickly and efficiently. They really know their stuff. I will only be using this group moving on in the future. Lord knows we have had our fair share of agents in the past who haven't delivered. They found things in the home that most agents would have missed and we would have been stuck with fixing the mess if it wasn't for them. WE ARE SO STOKED ABOUT OUR NEW HOME!!!! Our boys are beyond thrilled we found this place and were able to snatch it before anyone else.
Douglas M. Peabody, MA
Over the last few years, my family and I had the distinct pleasure of working with Apex Realty Group. To be specific we have bought and sold a total of three homes with the assistance and tremendous efforts of Julia and Vinnie. To say that we were overwhelmed with the support and concern we received from these consummate professionals would be an understatement. Each and every property presented issues of its own and each time we were guided with patience, expertise, and empathy. Each outcome satisfied our needs and surpassed our expectations. We are grateful and wish to thank Julia and Vinnie publicly as we offer this fervent endorsement of Apex Realty Group.
Donna & Gerry G., Revere, MA
My significant other and I loved our townhouse, but it was time for a bigger place. With the two of us and our five children, we were ready to switch gears and build our lives in the new home we purchased. We had to jump on board with selling the townhouse fast, and my significant other suggested a local realtor—you know, one of those agents everybody sees and just recognizes the name. I, however, did my research and talked to about four different real estate brokerages until I knew Apex Realty Group was the company to list with.What people don't realize, is that those "well-known" agents out there, are just that. I am not saying at all that they aren't successful at their jobs by any means, but when you are trying to sell fast and you have goals you are trying to achieve as a homeowner, you really need to work with a person or a team that shares the objective at hand. I am a difficult person to sell to, because I am a salesman myself. However, Apex Realty Group's team really impressed me. From the initiation of my appointment set up, to my consultation with their property specialist, my mind was blown.I am quite an intellect, but I learned a lot and was excited to learn that I would have a whole team working on a strategy to sell our townhouse. The Apex Team demonstrated marketing expertise about the real estate market, developed a marketing strategy catered to our townhouse, and executed the operations and transactions in a way that was stress-free for us. Offers came in quickly and the negotiation skills demonstrated by the Apex Team was impressive.The Apex Realty Group successfully sold our townhouse in North Andover much quicker than what we anticipated or hoped for, and we would highly recommend this team to anybody trying to sell.
Andrew P., Andover, MA